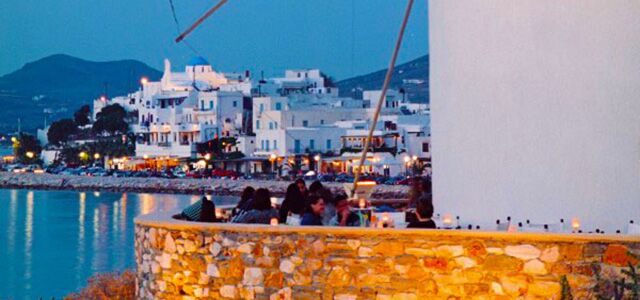 Strolling around in swimsuits and sandals. Get the perfect pic!
Paros boasts of unique spots offering panoramic views and marvelous sunsets, worth to carry back not only in your memories but also in your camera's memory card!
Let's explore the best ones, according to locals tips: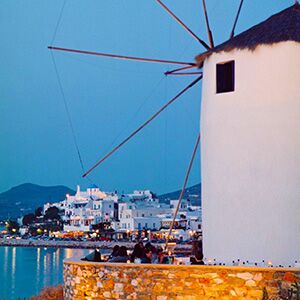 Upper windmill
An all-time great location with an exceptional view is the Upper Windmill, above Parikia. From this spot you can enjoy panoramic view of Parikia as long a majestic sunset.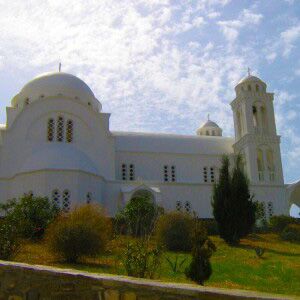 Jesus of the woods
Few kilometers from Parikia, you can find the monastery of Jesus of the Woods, which offers a marvelous view for photoshooting Antiparos Island.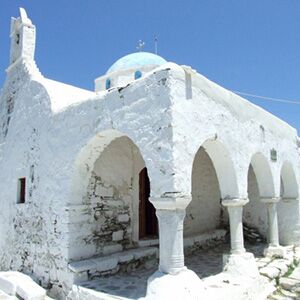 Agia Anna Church
Discover a tiny, very old church with an amazing view and sunset worth shooting, to your right when entering Parikia from the coastal road.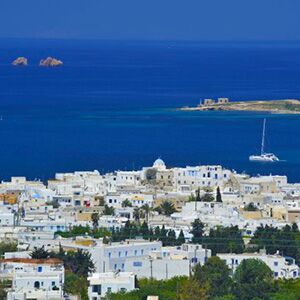 Agii Anargiri Monastery
Located in the mountainside above Parikia, enjoy shooting exceptional views to the bay and the port of Parikia, the surrounding mountains and islets.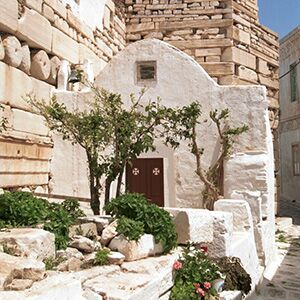 The Frankish Castle
On top of Parikia lays the Frankish Castle, which is undoubtedly the best part and the best view of the town.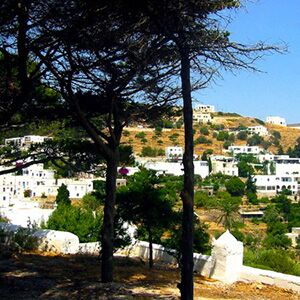 Lefkes Settlement
The inland mountain village of Lefkes lays 10 km far from Parikia, built at an altitude of 300 metres above the sea level. Walk through the narrow alleys and picture the settlement with the whitewashed houses and flowery streets as well as the amazing view.